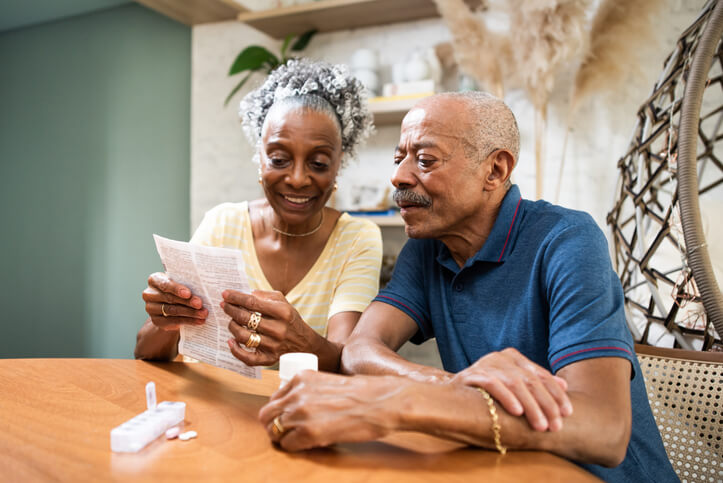 As you get older, dental health becomes increasingly important because it can significantly impact your overall wellbeing. According to the American Dental Association, the most common conditions associated with aging are dry mouth, root and coronal caries, and periodontitis. Additionally, the Centers for Disease Control and Prevention reports that one in five seniors have untreated tooth decay and 68% of seniors have gum disease.
If you're 65 or older, you're eligible for Medicare, but you may be wondering if they provide dental plans for seniors. We're here to help answer key questions about your options for Medicare dental plans.
Does Medicare Cover Dental Insurance?
Original Medicare, which comprises Part A (hospital insurance) and Part B (medical insurance), doesn't cover dental care or treatments.
However, there are exceptions. Medicare may provide dental coverage if you suffer a traumatic injury that leaves you hospitalized. If the injury affects your jaw, teeth, or mouth, Medicare might cover some of your dental work. For example, if you get into a serious car accident that results in a broken jaw, Medicare may provide coverage to fix your jaw.
Medicare may also pay for dental costs if it's medically necessary for you to have a dental procedure before a covered medical procedure. For example, Medicare may cover the costs of a tooth extraction prior to your heart surgery.
While Medicare may pay for some dental services related to hospitalization, it won't cover implants or dentures under any circumstances.
How Can I Obtain Dental Insurance on Medicare?
When it comes to adding dental coverage to Medicare, Medicare Advantage plans (Part C) may be an option. These plans are offered by private insurance companies that contract with Medicare. Each company decides which benefits to offer in their Medicare Advantage plans, as long as they include everything Medicare offers.
These additional benefits may include dental, vision, hearing, and prescription drug coverage (Part D). If a Medicare Advantage Plan offers dental coverage, it could provide treatments such as:
Teeth cleaning
Fillings
Routine X-rays
Extractions
However, not all Medicare Advantage plans come with dental coverage. Plans might differ based on the insurer and even your location. Even if the plan does come with dental coverage, it often comes with maximum cost allowances and limitations on how many services are covered in a year. That's why it's important to review all the details of a Medicare Advantage plan before enrolling.
You may also consider looking into supplemental dental insurance. This is a separate plan with an additional premium that might improve dental coverage with your Medicare Advantage plan. It's meant to fill in the gaps for your dental coverage, especially if you reach your annual spending limit or when your policy doesn't offer coverage for certain dental treatments.
How a Dental Savings Plan Can Fill Gaps in Medicare
Dental care only gets more important as we age. If you're on Medicare and thinking about getting dental insurance, there's another option you may want to consider: a dental savings plan from DentalPlans.com. As an affordable alternative to dental insurance, a dental savings plan allows plan members access to a direct, easy-to-use path to getting the treatment they need, filling in potential problem areas that Medicare doesn't cover.
Plan members can save 10-60% on most dental procedures with quick activation and no restrictions based on current health conditions. You can reach out to us at 1-833-735-0399 if you have any questions about supplementing Medicare with a dental savings plan.