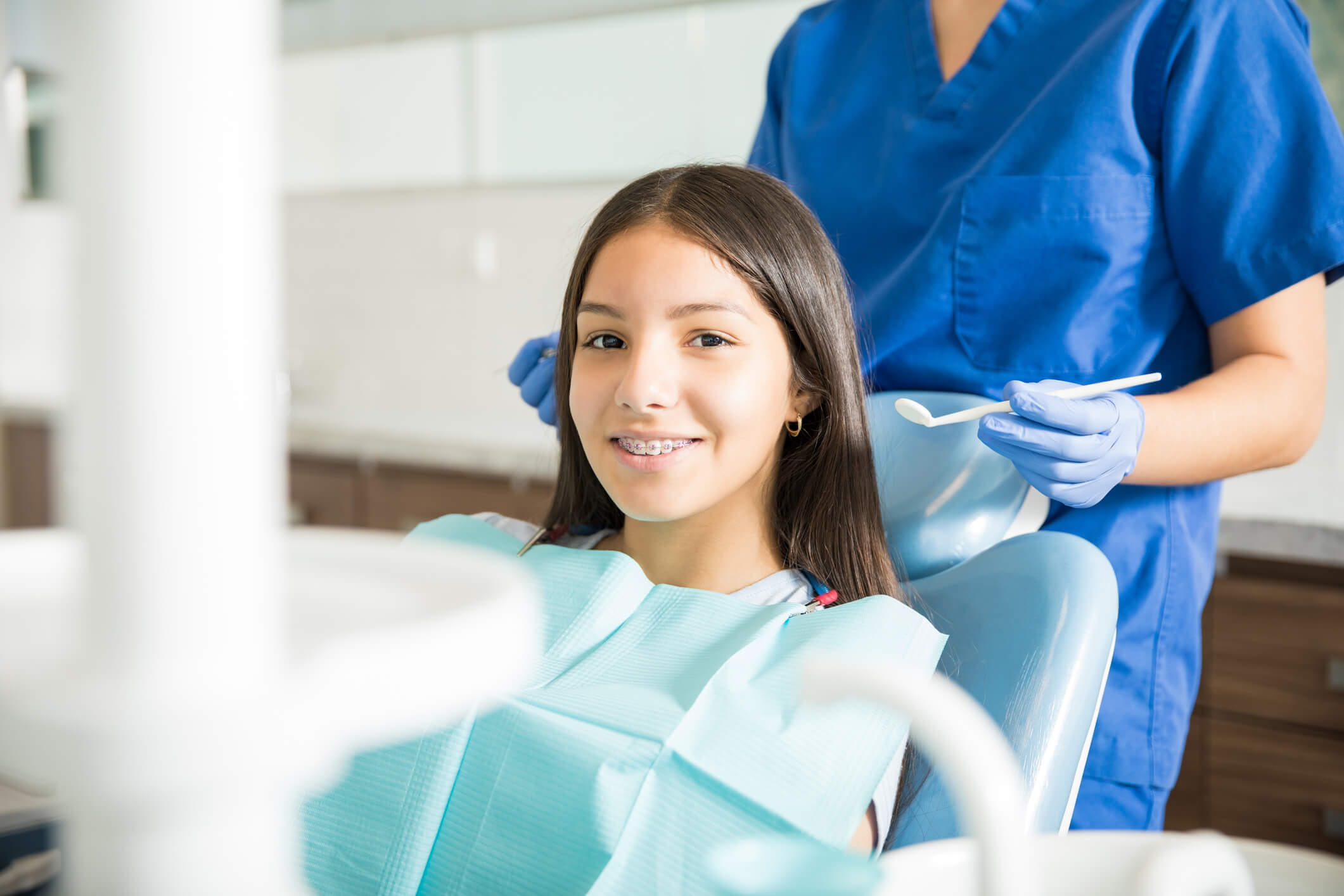 How to Manage Your Teen's Dental Habits
By Chelsi Walker, Benzinga Contributor
If you're a parent with a teenager, you know the trials and tribulations that come with parenting a mini adult who is nearly capable of taking care of themselves -- but still needs reminders and nudges to complete even the most basic of tasks, like brushing their teeth. You may be wondering how to manage your teen's dental habits without being too overbearing -- and without breaking the bank to correct poor dental habits later.
Use these tips and tricks to help your teen stay on top of their oral care and dental hygiene. You may still face a few eye rolls and deep sighs on the way, but your teen -- and their dental care provider -- will thank you later.
5 Ways to Keep Your Teen on Top of Their Dental Care (Without Micromanaging Them)
Dental care can be expensive, especially if you've got multiple kids at multiple ages. Showing your teen good dental hygiene is important for their health and will also keep your dental care costs down over time. Be sure to look into ways to save on orthodontic treatments, such as orthodontic insurance or a dental savings plan that can provide savings on braces. This can help you save money on expenses in the long run.

1: Start Good Habits Early -- and Keep Them

Okay, it may be a bit late for this one, but starting your kids off with good dental hygiene habits is a great way to save yourself the headache once they hit their teens. This means regular brushing, flossing and avoiding too many sugary snacks or drinks as well as other bad habits. And, set an example -- if you show your kids how easy it is to take care of your oral hygiene, they'll follow suit naturally.

2: Educate and Involve Your Teen in Their Dental Hygiene

The Internet and social media means teens have more access to information than ever before. Having open, honest conversations with your teen about the importance of good oral hygiene to your overall health is a great way to teach your teen to make good decisions based on solid information. You don't want your teen to file down their teeth to "flatten them" after seeing it on TikTok, right? That's why it's best to arm your teen with the tools to source out good information and apply it. And, get your teen involved in their care. Make their dental appointments with them, not for them. Let them pick out their own dental hygiene tools and keep the bathroom well-stocked with their favorite products.

3. Encourage Them to Drink and Eat the Right Things

Teens have busy schedules, and their dietary choices are unfortunately often limited by their environment. To combat this, make sure your house is stocked with hydrating drinks and healthy, whole food snacks that are low on sugar. Keep your teen hydrated by letting them pick out a reusable water bottle they can fill up as they go, rather than buying sugary soft drinks from the vending machine at school. You can't control everything your teen eats, and it's important to let them make their own choices and set their own boundaries. But making it easier for them to make good choices by providing them the right environment will certainly help.

4. Keep Up On Regular Dental Exams

Your child's teeth will change throughout their life and during their teens is no exception. Scheduling regular checkups and cleanings will help your teen's teeth stay healthy as well as catch any developing issues early on, saving your teen (and your wallet) stress later on. Setting a pattern like this early will demonstrate the value of preventative care to your teen and give them good habits that they'll carry into adulthood.

5. Orthodontic and Other Specialized Care

Being a teen often comes with a few dental care hurdles, like needing braces or the advent of the dreaded wisdom teeth removal (although a few days off school to eat popsicles and watch daytime TV may sound like a treat.) These types of treatments can be costly, but avoiding taking care of them now may set your teen up for poor oral health and more expensive issues down the line. Many dental savings plan can save plan members money on specialized care, such as braces.
Help Your Teens Maintain Good Dental Habits
Helping teens create and maintain health habits, like brushing their teeth and seeing the dental regularly, is critical to helping them become healthy adults one day. If cost has kept you and your family from seeing the dentist, consider a dental savings plan. These plans provide plan members with 10 - 60% off most dental procedures. Help your family lead a happier, healthier life -- learn more about dental savings plans here.